About Me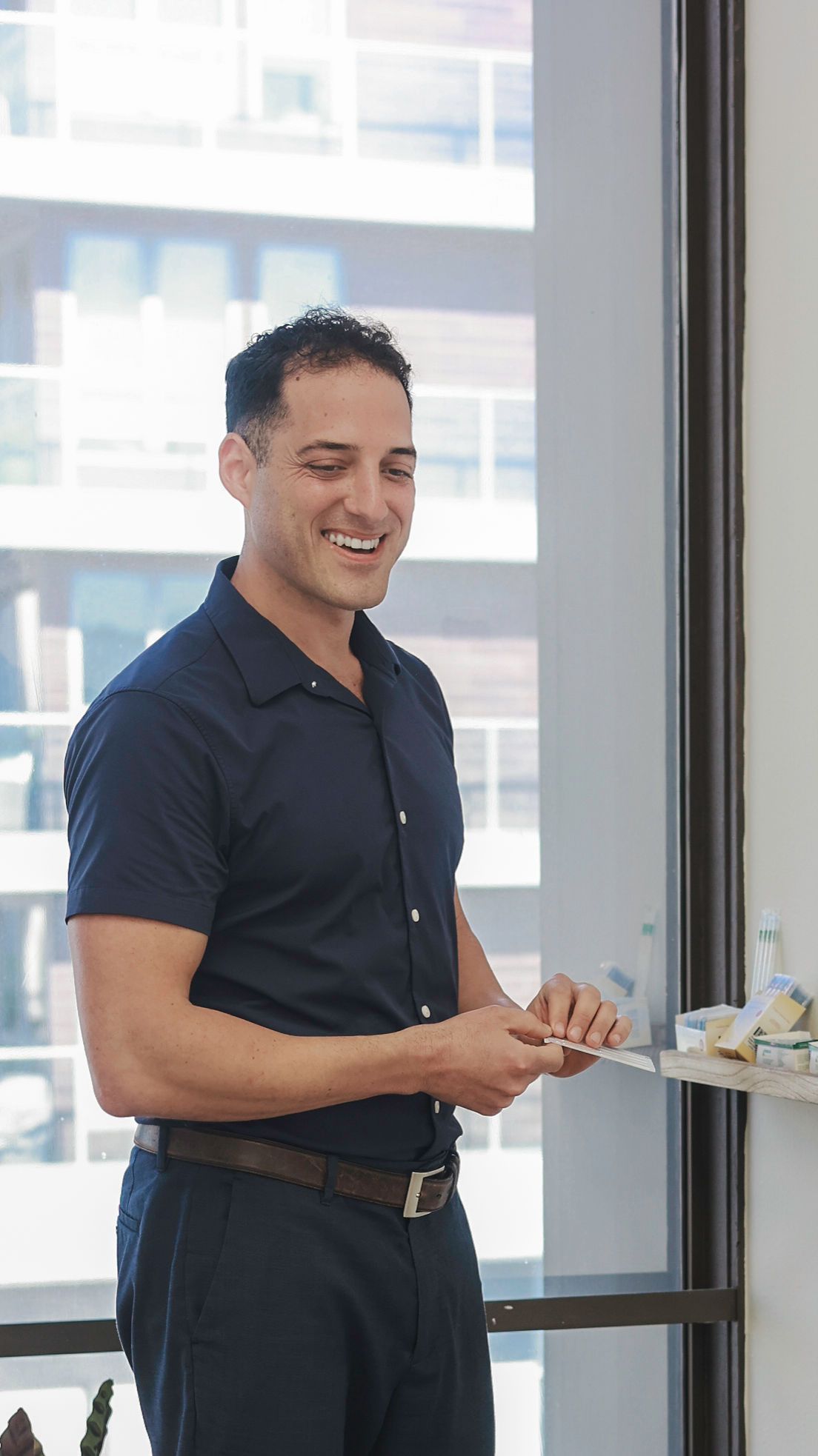 Hello there! My name is Shant, and I am deeply passionate about the healing power of acupuncture and herbal medicine. My journey into this profound field was sparked by a personal experience that forever changed my perspective on health and well-being.
It all began when my father was diagnosed with gout, a painful and debilitating condition. Witnessing his struggle, I was inspired by my mother's approach to his treatment—an old-world concept of using food as medicine. This eye-opening experience opened the doors to a world of holistic healing, and I became eager to explore it further.
In my search for more profound healing methods, I stumbled upon a profession that instantly captured my imagination: acupuncture. The concept of energizing specific points on the body to trigger healing resonated with me on a profound level.
As I delved deeper into the world of acupuncture, I discovered the remarkable practice of prescribing herbal medicine alongside acupuncture treatments. This integrative approach fascinated me, as it harmonized with the holistic principles that I had come to value so deeply.
Following my fascination, I pursued an informal education and training in acupuncture and herbal medicine, and I moved to South Korea (2009-2010) where I met my first mentor who "showed me the ways" in exchange for tutoring his children English. Embracing the wisdom of ancient healing practices, I returned to California for formal education. Through rigorous studies, countless hours of practice, and meaningful interactions with patients, I have honed my skills as an acupuncturist and herbalist.
My approach to healing is rooted in compassion, empathy, and a genuine desire to improve the well-being of those I encounter. Every individual is unique, and I take great care in understanding their specific needs and concerns. By creating customized treatment plans, I aim to address not just the physical symptoms but also the emotional and energetic imbalances that may be affecting their overall health.
Witnessing the positive transformations in the lives of my patients brings me immense joy and fulfillment. To me, being an acupuncturist is not just a profession; it is a profound calling to be a catalyst for positive change and a guide on the path to well-being.
Outside of my practice, I continue to deepen my knowledge through ongoing research and study, as I believe that learning is a lifelong journey. I also enjoy sharing my knowledge with others through workshops, seminars, and writing.
Thank you for taking the time to get to know me better. If you are seeking a compassionate and skilled acupuncturist who believes in the power of ancient healing wisdom, I would be honored to accompany you on your journey to better health and vitality. Together, let us embrace the timeless art of acupuncture and the transformative magic of herbal medicine to unlock your body's innate healing potential.